Canadian Bishop rejoices over conversion therapy ban
from Anglican Samizdat:
After the passing of our liberal government's motion to ban conversion therapy, Anna Greenwood-Lee, bishop of the Diocese of B.C. tweeted her approval: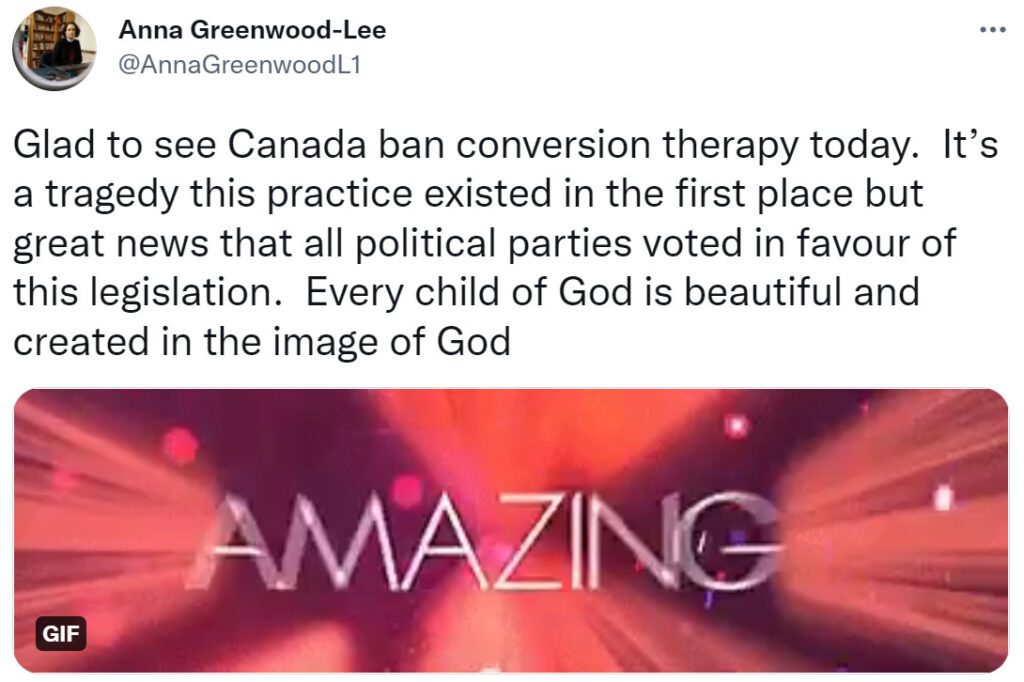 I find this very confusing because the Anglican Church of Canada has just published a liturgy to bless "gender transition", surely the ultimate in conversion therapy. Since our clerical tweeter has lent her support to November 20th's Transgender Day of Remembrance, she must approve of this conversion therapy.