Govt asks 6-year-olds to tell them their 'gender identity'
from Christian Concern:
Christian Concern's Head of Education Steve Beegoo comments on 'The Big Ask'.
In April, the new Children's Commissioner for England, Dame Rachel Da Souza, launched 'The Big Ask' where children were to be encouraged by schools to engage with an online survey of their views. This was a laudable attempt to find out the feelings of children across the nation.
However, as part of this process, young children were asked to explain, "A little about you- The following questions will ask you more about yourselves."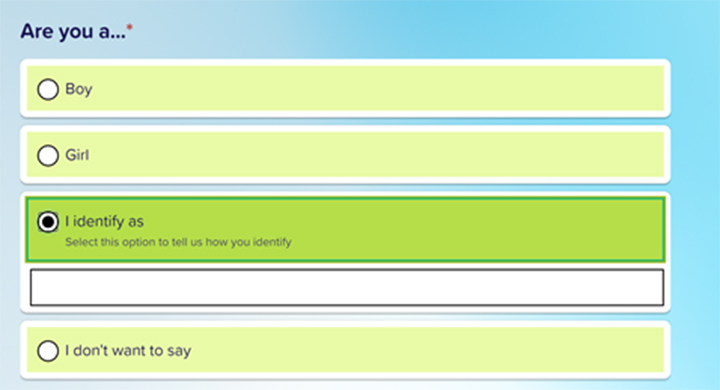 The form asks children from the age of 6 whether they are a boy, a girl, or what else they might identify as. Giving young children the opportunity to decide if they are a boy or a girl, and requiring them to do so outside the biological reference points of boy and girl, is becoming more and more common in our schools. And here, in the government's national survey, completed by half a million contributors, we have, front and centre, the normalising of progressive ideology through schools. The presence of this question demonstrates an encouragement into a process of gender questioning  and potentially gender dysphoria in the very young.
Please right-click links to open in a new window.